13U (Pee Wee)
13U (Pee Wee)
Welcome to the 13U Division page!
The 13U Division includes A, AA, and AAA Leagues.
Players born in 2008 & 2009 are eligible to play 13U baseball in 2021.
---
PROPOSED 2021 SCHEDULE FOR 13U:
May 14-16                         13U League Early Bird Exhibition Games
May 17                               OPENING DAY
May 22-24                         Victoria Day Long Weekend – No Games
May 28-30                         13U AA Open Tournament
May 29                               13U Saskatchewan Selects Tryouts
June 11-13                         13U AAA Open Tournament
July 1                                   NO PLAY – Canada Day
July 2-16                             13U A League Playoffs
July 23-25                           12U Female Provincial Championships– Location TBA
July 23-25                           13U AA Tiers 1-6 Provincial Championships – Locations TBA
July 30-Aug 1                    13U AAA Provincial Championships – Location TBA
July 29 – Aug 12                13U AA League Playoffs
August 5-19                       13U AAA League Playoffs
Cancelled                           13U (PeeWee) National Western Championship
Cancelled                           Western Canada PeeWee (14U) Girls Championships
Cancelled                           13U (PeeWee) National Championships
---
League Information:
The 13U Division Coordinator is Trevor Broker, please direct all 13U inquiries to trevor.broker99@gmail.com
Baseball Saskatoon Code of Conduct
---
2021 Non-Saskatoon Team League Application:
---
2020 13U PLAYOFF SCHEDULES (Click HERE for Playoff Rules):
---
Congratulations To The Following: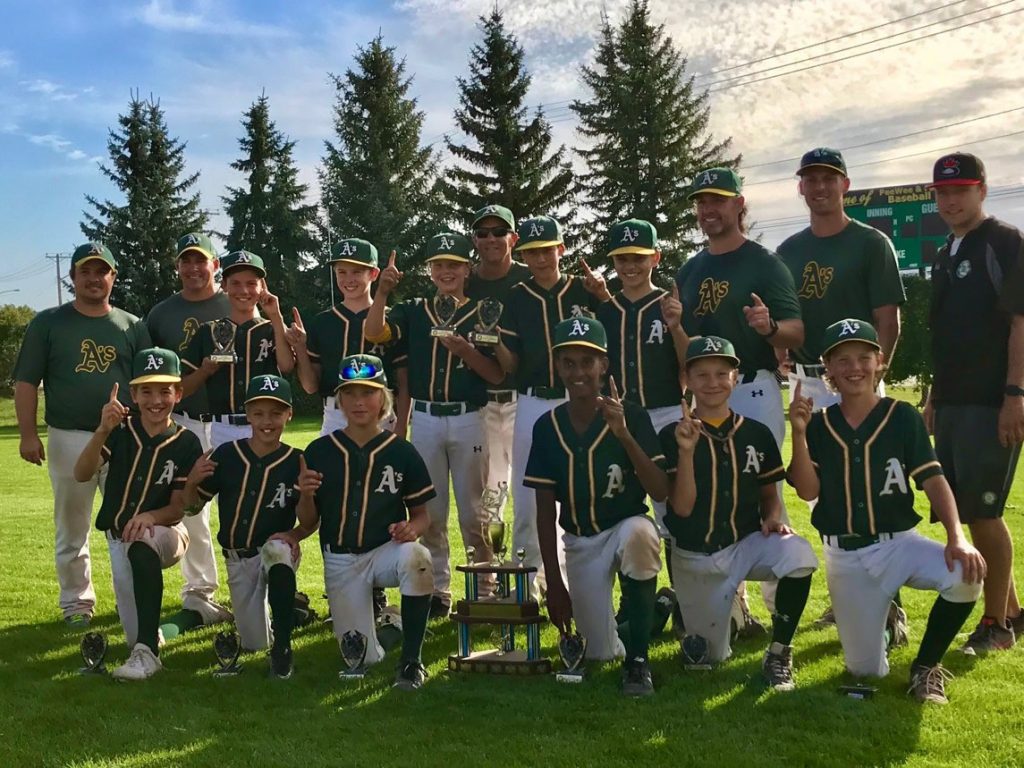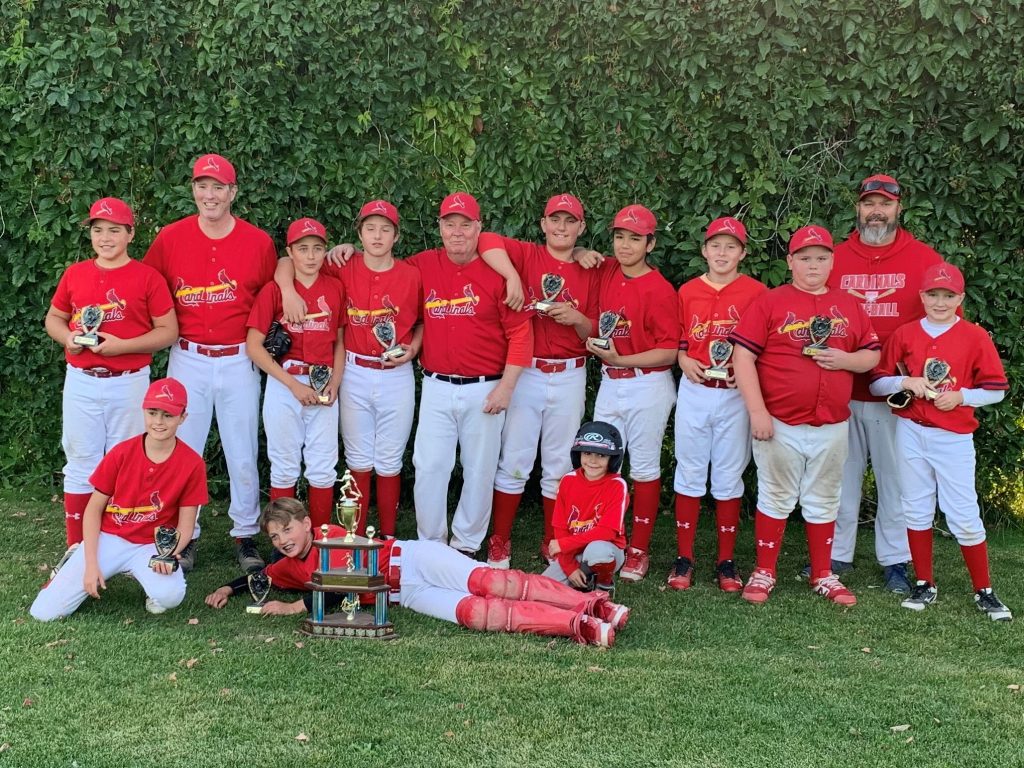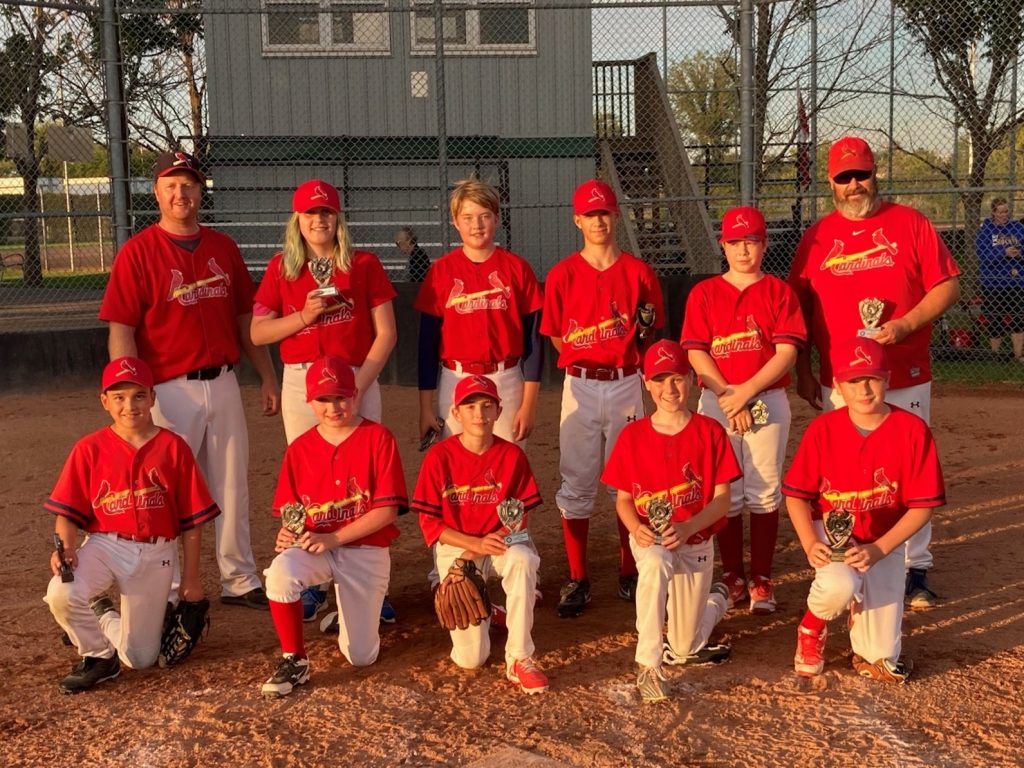 ---
** 13U AAA Open Tournament Draw & Rules & Scores – June 21-23 **
** 13U AA Open Tournament Draw & Rules & Scores – May 31-June 2 **
---
LEAGUE NEWS: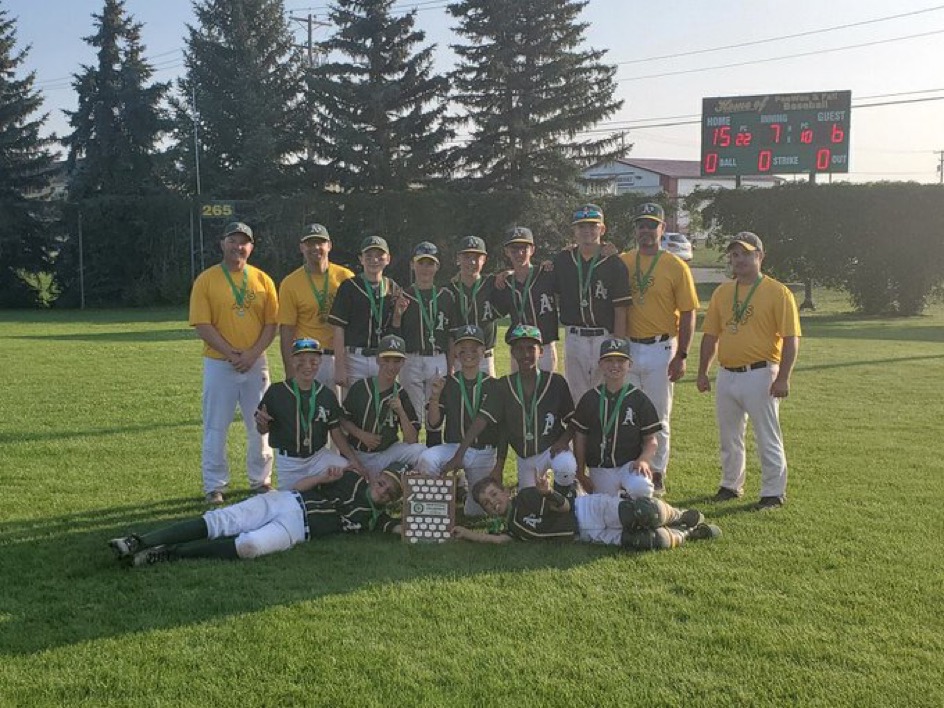 ---
13U BASEBALL:
SASKATOON 13U BASEBALL is a Developmental Division and exists to promote the baseball skills and sportsmanship of its participants. It is proud of the level of conduct and sportsmanship that has been shown in the past and expects all coaches and players to ensure that this will continue. It provides baseball for boys and girls, 12 and 13 years old, and is a member of Baseball Saskatchewan. Its game rules are based on the Baseball Canada rulebook.

Saskatoon 13U Baseball is regarded as one of the best 13U Divisions in the province and your child is sure to have a positive and enjoyable baseball experience while playing in one of its leagues. 13U baseball is the first exposure of young players to the complete game of baseball – runners leading off, sliding into base, and pitchers trying to picking off runners on base are now part of the game.

Teams entered in the Saskatoon 13U Baseball Division will play at one of three skill levels (Categories) – A, AA or AAA leagues. The season length and the level of commitment differ for each league – the AAA teams have the longest season and highest commitment level.

In addition to regular league play, teams will have the opportunity to play in local tournaments and to qualify for play in provincial tournaments.

Saskatoon 13U Baseball is a volunteer-run organization and its successful operation depends on the involvement and cooperation of players, coaches and parents. Teams and their parents will be asked to play an active role in running tournaments during the season and in projects to upgrade the baseball park.
The hub of 13U baseball in Saskatoon is the Geoff Hughes Baseball Park, built in 1996. It is a city-owned complex of three diamonds with shale infields, homerun fences and a clubhouse with bathroom facilities, a meeting room and a concession. All fields meet 13U national standards and improvements to the facility are on-going. It is considered one of the best 13U baseball parks in western Canada. While the City provides basic maintenance for the park, the 13U Division is responsible for any further improvements.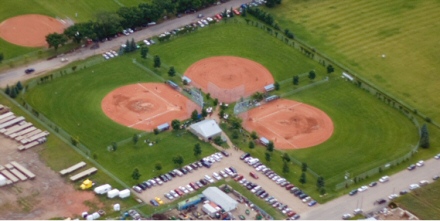 ---
Past League Championship Results:
| | | | |
| --- | --- | --- | --- |
| | AAA | AA | A |
| 2020 League Champion | Saskatoon A's | Cardinal Rule | Royal Thunder |
| 2020 Runner-Up | Blue Jay Bombers | Blue Jay Thunder | Cardinals |
| 2019 Champion | A's | BlueJay Bombers | Royals |
| 2019 Runner-Up | Cardinals | Gator A's | SaskFive Giant Knucklers |
| 2018 Champion | Braves | | Blue Jay Warriors |
| 2018 Runner-Up | Muenster RedSox | | Cardinals Krause |
| 2017 Champion | Braves | | |
| 2017 Runner-Up | Cardinals | | |
| 2016 Champion | Blue Jay Blitz | Prince Albert Royals | Prince Albert Royals |
| 2016 Runner-Up | Sask Five Giants | Sask Five Giants | Blue Jay Heat |
| 2011 Champion | Braves | A's | Blue Jays |
| 2011 Runner-Up | A's | Blue Jay Heat | A's |
| 2010 Champion | Blue Jays | Muenster RedSox | Davidson |
| 2010 Runner-Up | Braves | Bashin' Braves | Blue Jay Bandits |
| 2009 Champion | Cardinals | Bashin' Braves | Kaos Braves |
| 2009 Runner-Up | Braves | Cardinals 2 | Barracuda Braves |
| 2008 Champion | Martensville | Blue Jay Crush | Dalmeny |
| 2008 Runner-Up | Cardinals | Cardinals 2 | Hanley |