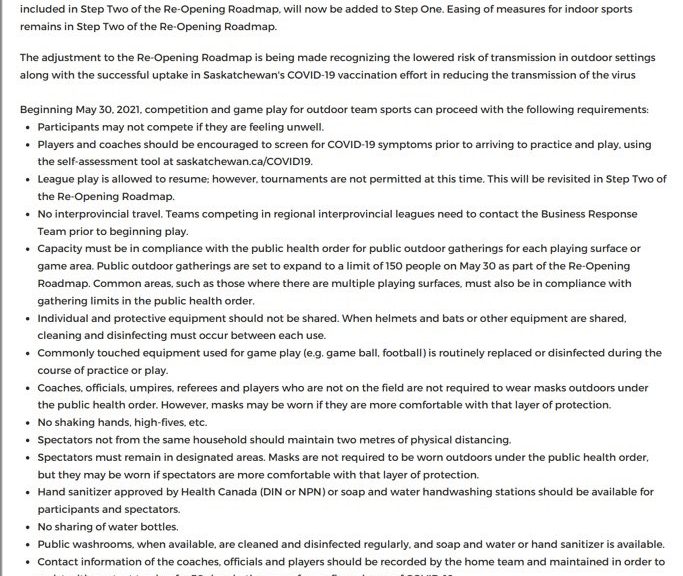 Return To Baseball Games Announced By SK Government
Return To Baseball Games Announced By SK Government
The Government of Saskatchewan announced today that outdoor sports, including baseball, can play games as part of Step 1 in the Re-Open Saskatchewan Plan, starting on May 30th 2021.
Baseball Saskatoon will be meeting and within the next couple of days we will post the 2021 season plan for league games, proposed tournament dates, etc.
Please see the attached announcement by Baseball Sask.